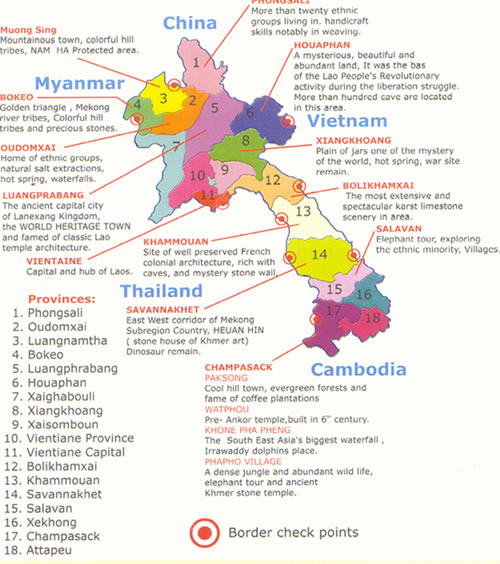 This map shows the eighteen provinces of Lao PDR, plus the primary border check points and tourist highlights. Laos is located within the tropics (latitudes 14° N and 23° N / longitudes 100° E and 108° E) and is slightly larger in area than Great Britain.
There are four basic geographical zones: the northern sub-tropical hilly area; a mountain chain along the Vietnam border from Bolikhamxi to Attapeu; a central lowland plain along the Mekong River from Xaighabouli to Champassack and a 'transition zone' in the north at Phongsali.
Each area features a diverse range of cultural and scenic sights to entrance tourists.